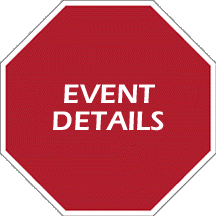 Saturday, October 27, 2018
9:00am - 5:00pm
Centennial High School 2606 N. Central Ave.
Compton, CA 90222

Just A Little History About The So-Cal Throwdown!:
The So-Cal Throwdown! is an Annual gathering in Southern California, it's a get-together where people congregate in a friendly & casual environment like we use to back in the day.
The So-Cal Throwdown came about when Wayne Ware was thinking about the good old days in So-California when people use to congregate in a friendly & casual environment at places like Zorbasí Burgers in Compton, Winchell's Donuts @ Florence & Main, Church's Chicken on Century Blvd., 2nd Ave., Bobís Big Boy in Westchester, Bank of America on Van Nuys Blvd., Johnnyís Pastrami on Adams Blvd., Burger King & The Wall on Crenshaw Blvd., Santa Fe & Green Leaf, Compton & Main, Santa Fe & Del Amo, South Park in Compton, Manville St., Etiwanda Ave. in Ontario, Fuddruckers in Pasadena, Burger Palace in Arcadia, etc. also Cruising on Crenshaw Blvd. (The Shaw), Van Nuys Blvd., Whittier Blvd., etc.
Wayne, also remembers when So-California had an abundance of Drag Strips like Lions, Irwindale, Orange County International Raceway "OCIR", Riverside "Riverside Raceway", Ontario "Ontario Motor Speedway", Carlsbad, Brotherhood Raceway Park "Terminal Island", Los Angeles County Raceway "Palmdale", etc. thatís when he decided to put together The So-Cal Throwdown to bring it all back & to help continue the tradition.

Drag Racers Reunion


Street Racers Reunion


Hoo-Rah Reunion


Cruise-In


Car, Motorcycle & Truck Clubs

Race Cars, Motorcycles, Low Riders, Imports, Hot/Street Rods, Custom Cars, Trucks, Muscle Cars, Luxury Cars, Classic Cars, Sports Cars, Vintage Cars, SUV's & More!

Live DJ


Food


Vendors


Trophies

Drive It, Ride It, Tow It, Pull It....... If You Have It, Bring It to the So-Cal Throwdown! where the tradition continues.

At the So-Cal Throwdown! you will reconnect with old friends and/or make new ones, bench race, swap stories/information, get performance/maintenance tips and more.

Questions, Vendor and Sponsor Information Please Contact: Wayne Ware @ (323) 403-6747 or click the "Contact Us" button!
Hope To See You @ The Throwdown!