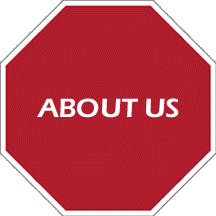 The So-Cal Throwdown came about when Wayne Ware was thinking about the good old days in So-California when people use to congregate in a friendly & casual environment at places like Zorbasí Burgers in Compton, Winchell's Donuts @ Florence & Main, Church's Chicken on Century Blvd., 2nd Ave., Bobís Big Boy in Westchester, Bank of America on Van Nuys Blvd., Johnnyís Pastrami on Adams Blvd., Burger King & The Wall on Crenshaw Blvd., Santa Fe & Green Leaf, Compton & Main, Santa Fe & Del Amo, South Park in Compton, Manville St., Etiwanda Ave. in Ontario, Fuddruckers in Pasadena, Burger Palace in Arcadia, etc. also Cruising on Crenshaw Blvd. (The Shaw), Van Nuys Blvd., Whittier Blvd., etc.

Wayne, also remembers when So-California had an abundance of Drag Strips like Lions, Irwindale, Orange County International Raceway "OCIR", Riverside "Riverside Raceway", Ontario "Ontario Motor Speedway", Carlsbad, Brotherhood Raceway Park "Terminal Island", Los Angeles County Raceway "Palmdale", etc. thatís when he decided to put together The So-Cal Throwdown to bring it all back & to help continue the tradition.

Description:


The So-Cal Throwdown! is an Annual gathering in Southern California, it's a get-together where people congregate in a friendly & casual environment like we use to back in the day.